A full programme of speakers will be announced in the coming months.

The topics covered will include:


– Reimagining retail – A forward looking session examining the opportunities for Retail Destinations in the post COVID era.
– Security & crime – Always a key area for centre managers to consider, the conference will identify innovations and the latest advice.
– Digital retail – The latest examples of how physical and digital retail can be intertwined for mutual benefit will be discussed.
– The future – Industry leaders will deliver their vision for the future!



This is an event not to be missed!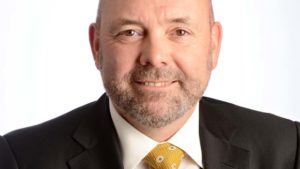 Dr Tim Denison 
Ipsos
Dr Tim Denison is Director of Retail Intelligence at Ipsos Retail Performance, which provides footfall-monitoring solutions, shopper tracking, queue management systems, in-store behavioural research to retailers worldwide. It is a specialist division of Ipsos, the third largest global market research company. He is a regular commentator and conference speaker on behavioural trends in retailing.
Before helping to establish the business, over 25 years ago, Tim consulted in retail and consumer branding issues and managed the Institute for Advanced Research in Marketing at Cranfield School of Management, working on key research and policy issues on behalf of organisations such as the European Commission and The Chartered Institute of Marketing. He trained as a social scientist and a marketer.
Tim co-founded the RTT with Helen Dickinson OBE, formerly of KPMG and now Chief Executive of the British Retail Consortium.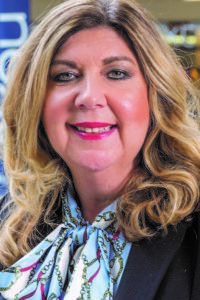 Suzanne Anderson Brown
Brunswick Shopping Centre
I have always held a keen interest in the commercial property world, beginning my career as a retail shop assistant, quickly gaining promotion to manager at 19 and then, on to achieving senior management roles along the way.
In my earlier career, I undertook a variety of Regional and Area Management retail positions, culminating in the role of Retail Operations board director- during a time when it was the 'hay day' for High Street retail.
My shopping centre management experience spans 20 years, beginning in 2001, when I became the executive director of The Light, owned by HBOS, the multi-award winning, premier mixed-use Retail and Leisure development in Leeds city centre.
My career in the shopping centre industry has included working with the likes of Capita, Hermes, Westfield, La Salle Investments, M&G and CBRE, managing centres like Coppergate York, The Broadway Bradford, to interim Centre Director roles for 2 top 10 shopping centres – Manchester Arndale and Centre MK Milton Keynes. And now to my current role at Brunswick Centre, where I recently received the accolade, Sceptre Awards Centre Manager of the Year. An industry recognition that gives me a real sense of pride in my achievements to date.