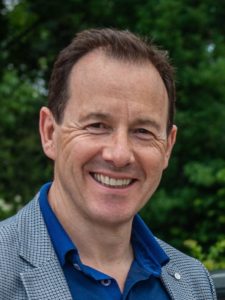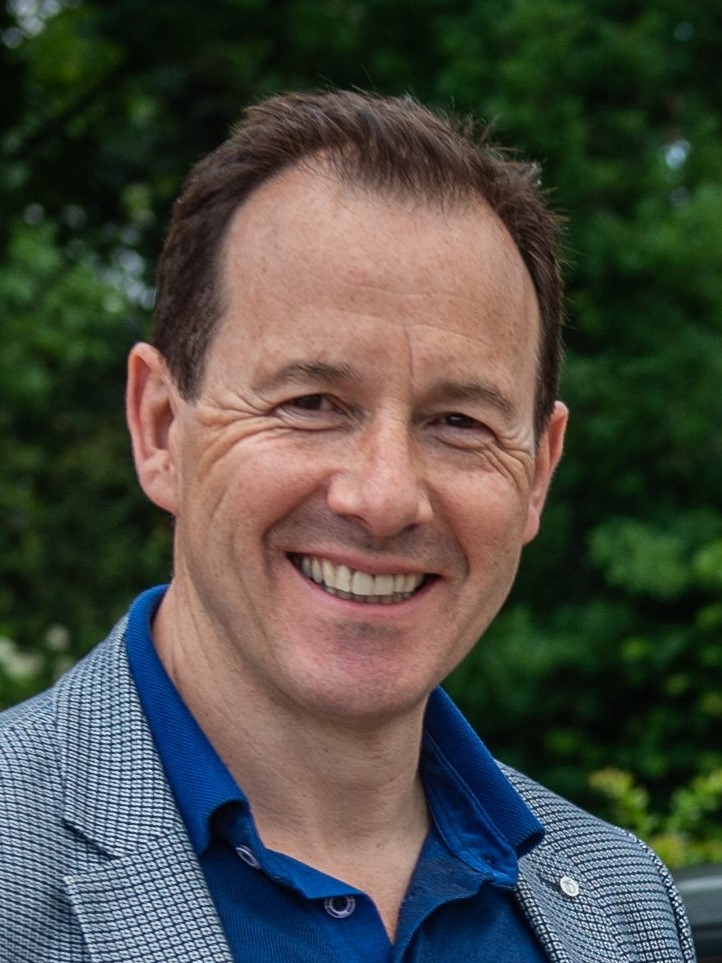 Darren Pearce – Centre Director, Meadowhall
Darren Pearce was born and bred in Newcastle (even attending High School at the same time as Alan Shearer). Darren then studied at Leeds Metropolitan University, after which he qualified as a Chartered Accountant with BDO Binder Hamlyn, before joining Meadowhall Shopping Centre in Sheffield, in 1994.
At Meadowhall he was the centre's Finance Director for 14 years, before becoming the Centre Director in 2008. In this time, he has worked with the centre's management team to establish Meadowhall as one of the top performing shopping and leisure centres in the country.
Darren is also past president of the Chamber of Commerce in Sheffield, and continues to be extensively involved in many networks across the City Region, and has a role on the Revo National Centre Managers Committee.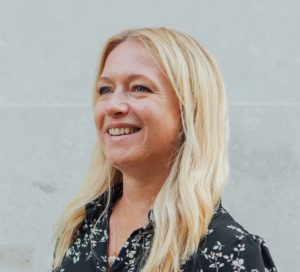 Caroline Main – Executive Director, Head of Retail, MAPP
Caroline Main heads up the retail division at MAPP, one of the UK's leading specialists in property management, after joining the company in January 2020. Caroline has 20 years' property management experience working for several major consultancies such as Workman, DTZ, King Sturge and Donaldsons, focussing on high quality management of shopping, leisure and mixed use schemes for many different landlords, investors and developers. At MAPP, Caroline leads a team of 20 management surveyors and 66 site team members.
Caroline is a judge for the SCEPTRE Awards and the Revo 'A Celebration of Place' Awards. She is a fellow of the RICS and is also a STEM Ambassador, encouraging young people into careers in the world of surveying.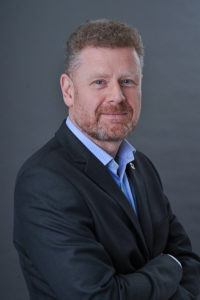 Dr Steve Norris – National Head of Planning, Regeneration + Infrastructure, Lambert Smith Hampton
Dr Steve Norris is head of LSH's PR+I team, and leads the Town Centre& Economic Regeneration Team. He has 30 years' experience providing planning, regeneration, and commercial property consultancy advice on a wide variety of retail and town centre issues for regional planning bodies, local planning authorities, developers, investors, operators. 
Steve is a member of Revo and sits on their Strategic Board and Regeneration Committee. He is also an expert adviser to the Government's High Street Taskforce; sits on the Board of the National Retail Planning Forum (NRPF); is a member of the Association of Town & City Management (ATCM); and chaired the annual RTPI conference on retail and town centres for over a decade.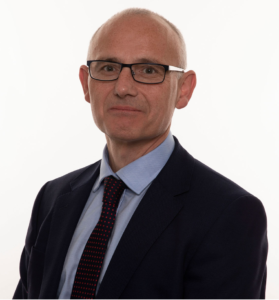 Paul Mount – Deputy Agent, Yorkshire and the Humber, Bank of England
Paul Mount is an experienced economist and financial analyst whose career has spanned the civil service, the National Health Service, management consultancy, and investment banking. From 2013 to 2019, Paul worked at NHS England/Improvement where his latest role saw him provide training and development for NHS frontline staff on quality improvement methods. Before then, Paul co-led a large-scale transformation project to improve business intelligence, finance and other business support services available to NHS commissioners.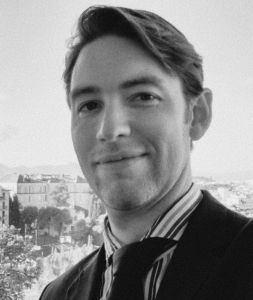 Gareth Jordan, Director, ART Software Group 
Gareth Jordan is a Director at ART Software Group creators of Retail Advantage, an innovative solution at the forefront of assisting professionals with the most effective ways to analyse key performance data to
drive performance and support Brand-Partners. Used widely throughout the UK and Europe, Gareth oversees the platform's business development and excels at helping centre management teams create a connected
community, streamline workflow and unlock potential in data to increase revenues and rental values. Backed by more than a decade of experience working closely with retail and leisure professionals, he remains focused on developing and enhancing data opportunities on leading schemes, implementing analysis environments for shopping centres, outlets, retail and mixed-use portfolios that deliver results.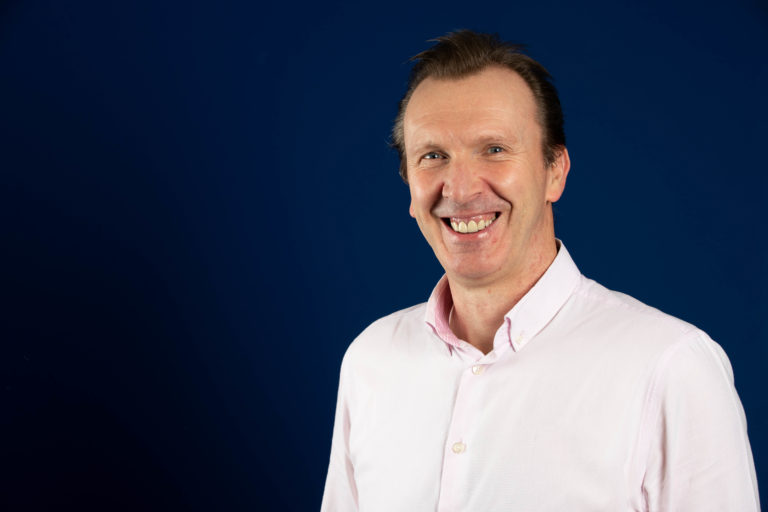 Andrew Duncan – Head of Placemaking, Marketing & Communications, Realm
Andrew began his career as a retailer working in management and marketing roles within the luxury goods industry. After a spell working agency-side he entered the world of promoting and improving shopping centres with a desire to bring service, creativity and commerciality to the fore. For the last 16 years he has worked at Realm, an outlet operator and advisor with experience of over 21 schemes in the UK, driving performance and delivering guest experience through the adoption of placemaking and data driven marketing.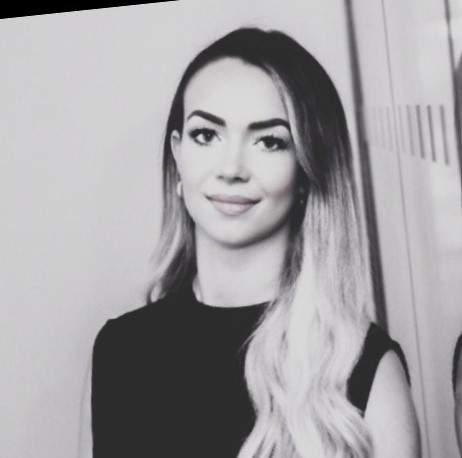 Isabelle Hease – CEO, Visitor Insights and BPF Futures Chair
Isabelle Hease is CEO of Visitor Insights, a market-leading geolocation solution that provides strategic insights across complex and diverse projects within the built environment by analysing how people interact with place and space.
Prior to joining VI, Isabelle headed up the Research & Analytics Team at Ellandi, where she focused on delivering change through data-driven decision making, across projects in retail, planning and development.
Isabelle sits on the BPF Technology and Innovation committee and chairs BPF Future's advisory board, where she has led the network's program focusing on DEI and ESG, and recently launched the BPF's net Zero Pledge.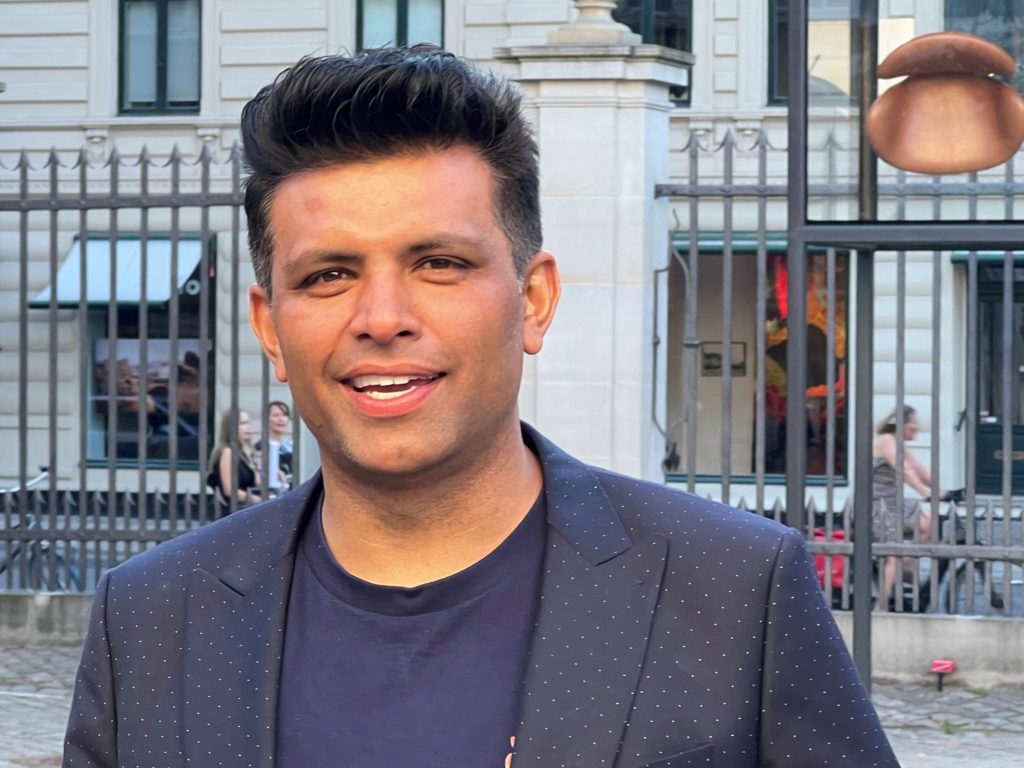 Steven Kainth – Founder, Elluminate Me
Steven Kainth is the founder of Elluminate Me, a creative research and foresights agency specialising on the impact digital innovation is having on our lives. Steven works with global Think Tanks and brands like Meta, Ray Ban, Omega Watches, Prada and Fitbit/Google. He regularly presents on the topic of retail and digital innovation and explores how consumer journeys are evolving as a result of technology. Currently he and his team are building an online city called Lunaria (https://cityoflunaria.com) where visitors can discover planet conscious products and services. Lunaria's mission is to build an online city that uses product discovery tools and interactive media to reduce carbon emissions. The city infrastructure is a cross between an online department store and your Sunday newspaper and will soon feature a digital health clinic where users will be able to self-administer media-based medicines.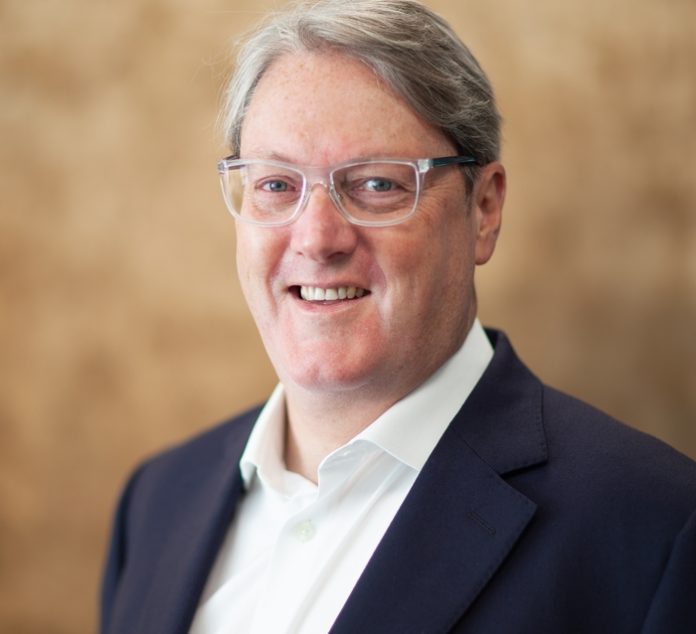 Nick Peel, Managing Director, St James Quarter
Nick specialises in the operational management and shaping of large-scale retail led development projects and, since August 2019, has been Managing Director of the redevelopment of St. James Quarter, which opened in June 2021 comprising 850,000 square feet spanning across 5 floors of prime shopping, dining, leisure and entertainment the £1bn mixed-use development is expected to welcome in excess of 20 million visitors a year.
Nick brings with him years of high-profile operational-retail management and commercial property experience having previously been the Head of Asset and Estate Management at Europe largest mixed-use development, Battersea Power Station. Prior to his role at Battersea, Nick was also Head of UK Retail Property Management at Landsec for five years, where he worked on the development of large new assets, including Leeds Trinity, Cardiff St. David and Cabot Circus. He also spent two years working as Arsenal Football Club's Retail Director and worked also at Msheireb Downtown Doha in Qatar. Nick is also an Independent Director for the UCI World Cycling Championships Glasgow 2023 and Board Director of Essential Edinburgh.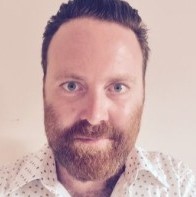 John Emmerson – Managing Director, SituLive

John Emmerson is the Managing Director of SituLive, a revolutionary retail experience. He is incredibly passionate about using physical destinations, and the art of experiential, to bring people and products closer together. Currently, John is working on a new project which would see the opening of the UK's first location to educate and inspire people on getting to Net Zero domestically; taking in everything from EVs and E-mobility, to clean energy supply and generation, to green tech.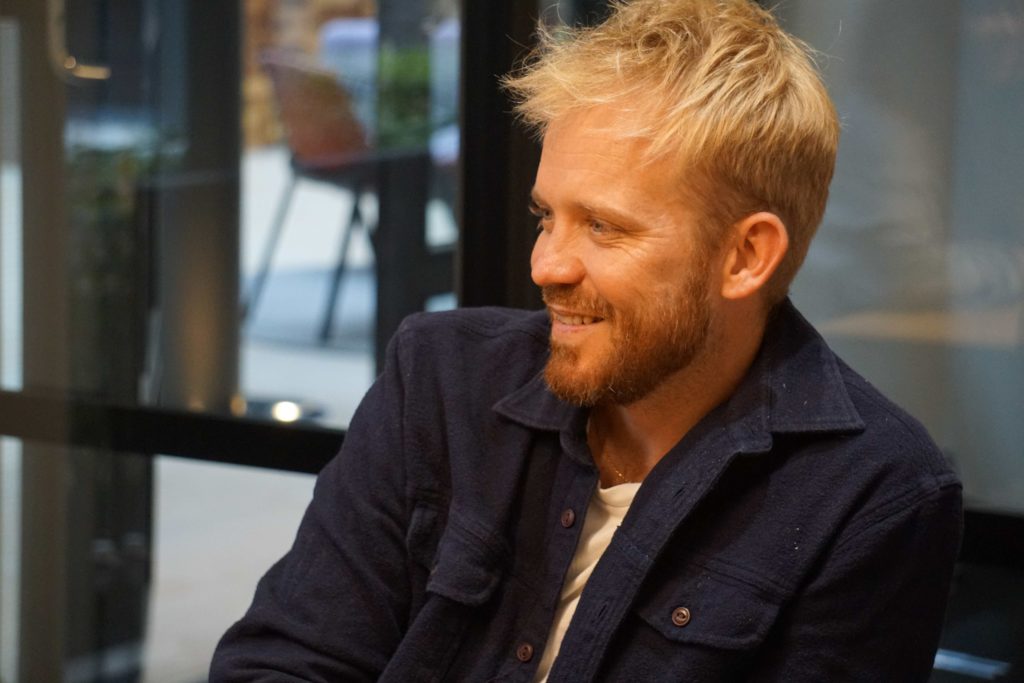 Alex McCulloch – Managing Director, CACI
Alex is a Director at CACI, the leading consumer and demographic data analytics, location intelligence and customer marketing solutions business. Alex devises innovative solutions for property owners and developers and also heads up innovation across all of CACI. In twenty years working in consultancy Alex has been driven by a desire to get to the heart of the problem, focusing on answering the question and delivering the 'so what? / what next?' to clients. Today that includes companies such as URW, British Land, Landsec, McArthurGlen and M&G, for which he focuses on understanding consumer behaviour, how people engage with space, what motivates them, what they do there and how owners and occupiers of retail, offices and resi can drive better engagement. I help create engaging destinations that add value for investors.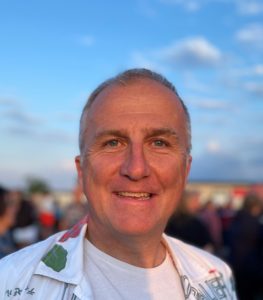 Mark King – Head of Retail Data, Virgin Media O2

Mark is a seasoned professional in the Retail and Retail Property industry, with over 20 years of experience under his belt. He is deeply passionate about data and its potential to drive growth and success in the industry. Throughout his career, Mark has been at the forefront of the evolution of retail analytics, helping businesses make informed decisions using data. He has worked with some of the biggest players in the industry, including Unibail Rodamco Westfield, Hammersons, Landsec, Realm, Capital and Regional, Savills, CBRE, as well as retail brands such as Primark, TJX Europe, VF Corporation, The Kering Group, Adidas, Nike, L'Occitane, M&S, and Fat Face. With a wealth of knowledge and experience in providing actionable insights from complex data solutions, Mark has a proven track record of delivering positive return on investments for clients. He currently holds the position of Head of Retail Data at Virgin Media O2.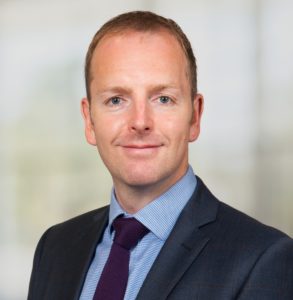 Tom Whittington – Director or Retail and Leisure Research, Savills

Tom has advised retailers, landlords and developers for 20 years on all things retail, from store expansion strategies, shopping centre feasibility and supermarket performance. For the last 5 years Tom has been a commentating on ways of rationalising and improving retail places to address the needs created from over expansion and addressing both economic and environmental sustainability challenges. His passion lies with creating genuine curated mixed use spaces that serve better social value, have more positive environmental impact, while still fulfilling the financial expectations of investors and other key stakeholders.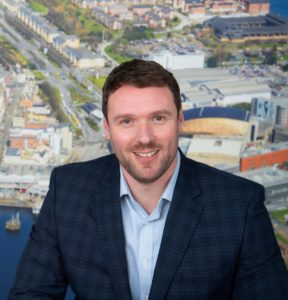 Simon Whiting – Centre Manager, Mermaid Quay, CBRE
Simon Whiting has been involved in the management of shopping centres since 2009 and has predominantly worked across the southwest region and now south Wales. Simons background in FM lent itself to developing a deep understanding of shopping centre operations and appreciation for the delivery of outstanding customer service, which he relies on heavily in his current role at Mermaid Quay. Simons resolve and tenacity was brought to the forefront in the aftermath of the pandemic when leisure operators and the hospitality industry were dealt unparalleled challenges.
Managing distressed shopping centres and now the Mermaid Quay estate, with its recent multi-million-pound refurbishment and introduction of top tier leisure operators, has equipped him with a broad range of knowledge and expertise in recoverability and adaptability. His involvement in BIDS, business associations and community initiatives have helped propel a wider view of property management.
Simons focus remains on creating a flawless customer journey that incites repeat visits. He believes this can be achieved with a collaborative approach between centre management, asset teams and tenants.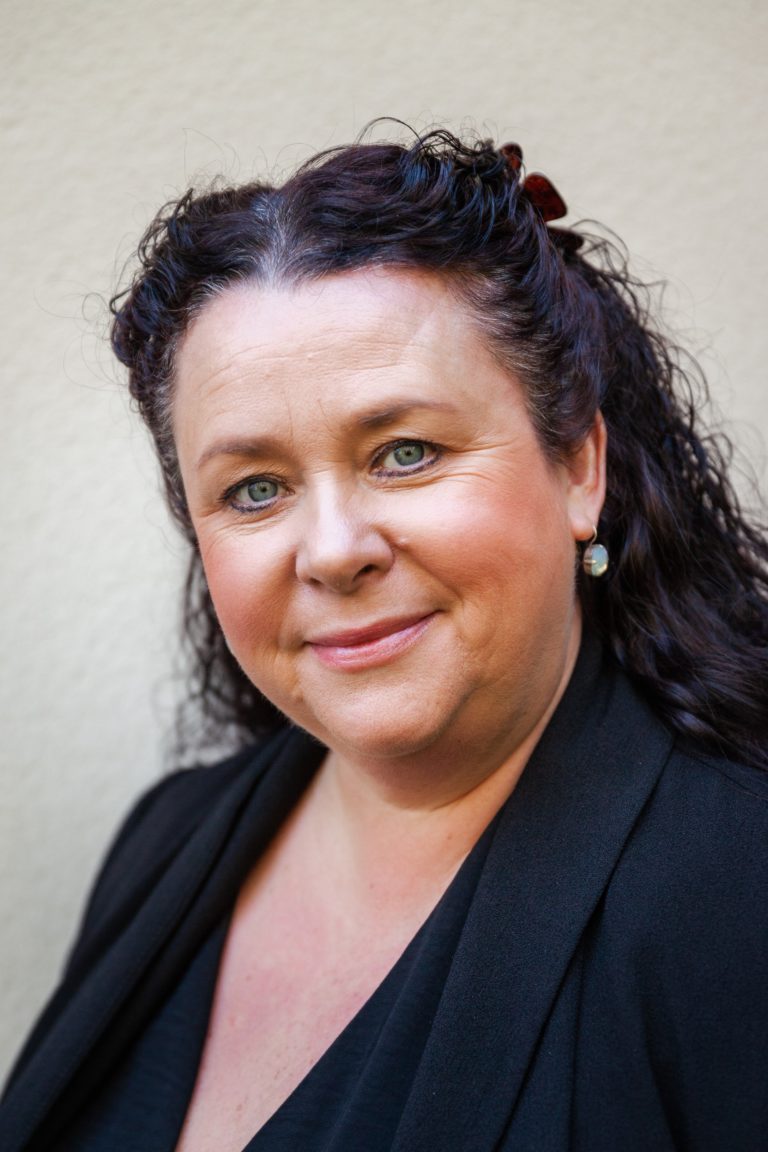 Victoria Nichol – Centre Manager, Merseyway & Redrock, CBRE
Victoria Nichol has over 20 years experience managing retail and leisure destinations across the UK & in the US.
After starting her career stateside and overseeing the UK roll-out of a US restaurant concept, she moved into retail, managing a flagship store on London's Oxford Street.
Her understanding and insight into the needs of tenants saw a natural move into managing multi-tenanted, mixed-use leisure schemes including X-Leisure's Xscape MK scheme in Milton Keynes – one of the largest leisure and entertainment destinations in the South East of England.
Victoria has since returned to the North of England where she has worked for CBRE for the last eight years. In her current role as Centre Manager of Stockport shopping centre Merseyway & neighbouring leisure destination Redrock, Victoria has adopted a holistic approach, working with key stakeholders including Stockport Council and Stockport's Business Improvement District to create lasting change and legacy projects which will have a long term impact on the town and its community.
Her key areas of focus are the customer journey, promoting community togetherness, meeting the needs of tenants and animating empty spaces with creative solutions.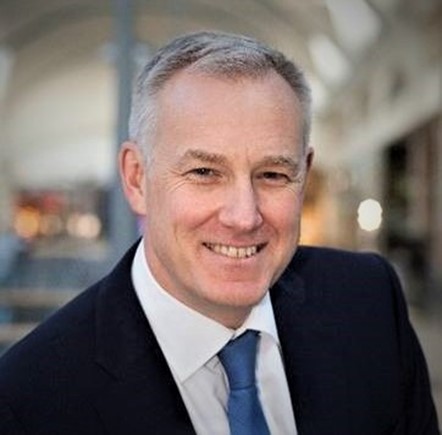 Robert Goodman – Retail Director, Landsec Shopping Centre's
Robert is responsible for leading Landsec Shopping Centre teams across the UK.
With Senior Operations UK and Europe experience at subsidiary board level in multi-site leadership roles in Shopping Centres, Outlets, Leisure and mixed use schemes, airports, railway hubs and in high street store in the UK and Europe.
Robert joined Landsec in 2014 following the acquisition of Europe's leading retail, leisure and entertainment destination – Bluewater. Prior to joining Landsec, Robert was General Manager Bluewater with Lend Lease where he joined from Land Securities at One New Change where he was Centre Director opening the scheme in October 2010. One New Change, a mixed use development changed shopping and leisure in the City of London. Before this he was Centre Director at Milton Keynes Shopping Centre.
Previously Robert held a number of positions in BAA airports as Retail Director in roles based at Heathrow, Gatwick and in Europe. Prior to airport retailing, Robert gained extensive retail experience with Marks and Spencer in a variety of store and head office roles. He was educated at London University.