More speakers will be announced in the coming months.
 The topics covered will include:
– Reimagining retail – A forward looking session examining the opportunities for Retail Destinations in the post COVID era.
– Security & crime – Always a key area for centre managers to consider, the conference will identify innovations and the latest advice.
– Digital retail – The latest examples of how physical and digital retail can be intertwined for mutual benefit will be discussed.
– The future – Industry leaders will deliver their vision for the future!
This is an event not to be missed! 
Programme & Speaker details below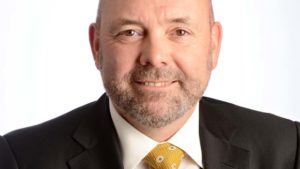 Dr Tim Denison 
Ipsos
Dr Tim Denison is Director of Retail Intelligence at Ipsos Retail Performance, which provides footfall-monitoring solutions, shopper tracking, queue management systems, in-store behavioural research to retailers worldwide. It is a specialist division of Ipsos, the third largest global market research company. He is a regular commentator and conference speaker on behavioural trends in retailing.
Before helping to establish the business, over 25 years ago, Tim consulted in retail and consumer branding issues and managed the Institute for Advanced Research in Marketing at Cranfield School of Management, working on key research and policy issues on behalf of organisations such as the European Commission and The Chartered Institute of Marketing. He trained as a social scientist and a marketer.
Tim co-founded the RTT with Helen Dickinson OBE, formerly of KPMG and now Chief Executive of the British Retail Consortium.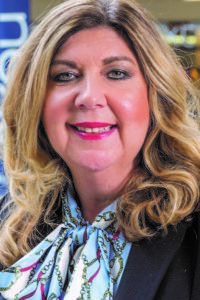 Suzanne Anderson Brown

Brunswick Shopping Centre
I have always held a keen interest in the commercial property world, beginning my career as a retail shop assistant, quickly gaining promotion to manager at 19 and then, on to achieving senior management roles along the way.
In my earlier career, I undertook a variety of Regional and Area Management retail positions, culminating in the role of Retail Operations board director- during a time when it was the 'hay day' for High Street retail.
My shopping centre management experience spans 20 years, beginning in 2001, when I became the executive director of The Light, owned by HBOS, the multi-award winning, premier mixed-use Retail and Leisure development in Leeds city centre.
My career in the shopping centre industry has included working with the likes of Capita, Hermes, Westfield, La Salle Investments, M&G and CBRE, managing centres like Coppergate York, The Broadway Bradford, to interim Centre Director roles for 2 top 10 shopping centres – Manchester Arndale and Centre MK Milton Keynes.
And now to my current role at Brunswick Centre, where I recently received the accolade, Sceptre Awards Centre Manager of the Year. An industry recognition that gives me a real sense of pride in my achievements to date.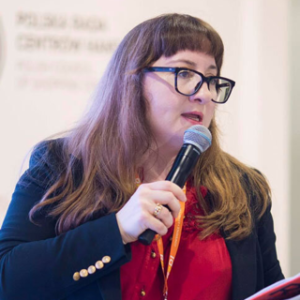 Mary Wallace

IBM
Mary helps all kinds of businesses to design new value propositions, customer experiences, connected services and ways of working.
At the heart of Mary's practice are the questions:
What impact do changing consumer behaviours have on your business?
What are the potential challenges and opportunities?
What are the new capabilities you need to take advantage of this change?
Or, in short: How do you design a business?
She combines her thought leadership role – on how the 'big picture' directly affects customers, employees and businesses– with practical, real-world business delivery to create sustainable, scalable, meaningful value.  Mary's experience goes beyond 'Retail' and encompasses any business seeking to create value from a customer experience – whether that is achieving a sale, connecting processes together to deliver useful services or transforming the business organisation.
Her client portfolio includes Nike; Harrods; Marks & Spencer; Shell; BP; Mondelez; EDF; TUI; Warner Bros; Barclays; RBS; Matalan; Home Bargains; Emirates; KLM; Beiersdorf; Sainsburys; John Lewis; Waitrose; Cult Beauty.
Outside of IBM, Mary has, for the past 7 years, been an industry leader & coach at Hyper Island (Manchester, London & Stockholm). In addition, Mary is a Non-Executive Director of 2 scale-up companies (UK & France) and is the creator and co-presenter of the 'Homeground' podcast, about UK high streets and towns.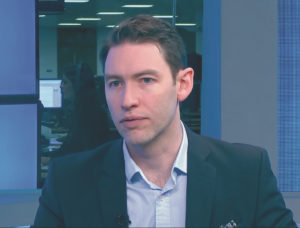 Gareth Jordan

ART Software Group
Gareth Jordan is a Director at ART Software Group, creators of Retail Advantage analytics.
Retail Advantage is an influential, innovative solution at the forefront of assisting professionals with new ways to analyse key performance data and support brand-partners by creating a connected community. Used widely throughout the UK and Europe, Gareth oversees the platform's business development and excels at helping centre managers streamline workflow to optimise and unlock potential in data to increase revenues and rental values.
Backed by more than a decade of experience working with professionals in retail and leisure destinations, he remains focused on developing and enhancing data opportunities on leading schemes, implementing analysis environments for shopping centres, outlets, retail and mixed-use portfolios that deliver results.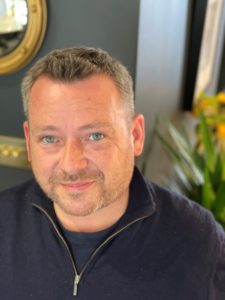 David McNee

CBRE
David McNee is the Centre Manager for The Galleries Shopping Centre & Retail Park near Sunderland. He started his retail career with House of Fraser in Scotland before relocating to England to work in the Factory outlet industry for Freeport Leisure PLC, working across multiple UK factory outlet locations. He joined Capital & Regional in 2005 as General Manager overseeing the refurbishment of a significant town centre asset in Middlesbrough. Currently, the Centre Manager of The Galleries is a 65-acre site town centre estate with over 126 tenants and welcomes 12 million annual visitors. David has also spent time working in Europe for CBRE Finland, helping to integrate newly acquired assets for clients. David is the Sceptre 2020, Shopping Centre Manager of the year and graduate of the inaugural REVO Retail, leisure & Place management Diploma at Southampton Solent University.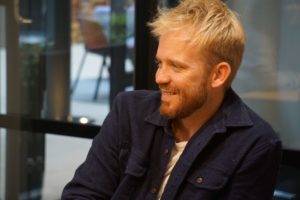 Alex McCulloch

CACI
Alex is a Director at CACI, the consumer and location intelligence specialist. Heading up proposition and innovation, Alex works in partnership with the largest landlords and developers in Europe, including Unibail-Rodamco-Westfield, Landsec, British Land, New River and McArthurGlen advising on investment, asset management and strategy Alex grounds all his work in understanding the shopper: where they go, what they do, how they shop, what they want and, crucially why they make the decisions they do. At CACI we do amazing things with data, and Alex pioneers that, delivering informed insight to support decision making.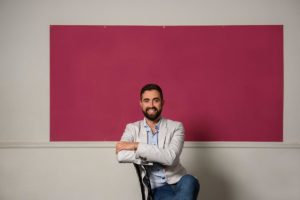 David Hutchinson

Gamepath Experience
David is CEO of Gamepath Experience. Gamepath Experience is a new production entity, based in London, dedicated to live, experiential gameplay entertainment. Gamepath has partnered with some of the largest brands in the world, to bring to life household intellectual property and produce first class immersive productions in the major markets across the world. Gamepath's work encapsulates the best of escape rooms, combined with immersive theatrical magic, and innovative translations of much-loved titles in Covid-secure venues in London and beyond. Gamepath's first production 'Monopoly: Lifesized' in collaboration with HASBRO, launched this year in London, along with numerous productions in development for 2022, including other major iconic titles across the gaming and cinematic genres.
Additionally, David is Founder of Selladoor Worldwide, one of the UK's leading theatre producers integral to regional and international touring – having produced over 60 productions, to over 120 venues across the UK and toured productions across 4 continents. David is passionate about encouraging first-time attendees to the theatre, and therefore Selladoor Worldwide strive to create a variety of productions to try and tailor to the differing interests of audiences.
David is also CEO and co-founder of We Are I Am; a marketing, press and digital campaign management company, DeskTidy Design; an artwork, animation and website design company, and Prime Pantomimes; a UK pantomime production company. In 2019 David launched Selladoor Venues, becoming the theatre operators for the Queen's Theatre, Barnstaple, The Landmark, Ilfracombe and the New Theatre, Peterborough.