Retail Advantage from ART Software Group is your complete Retail Performance Management platform to measure, report and engage retail and leisure destinations.
ART is a dedicated group of technology innovators with experience rooted in retail to help you capture and enhance the value of your data. The proven solution for shopping malls, outlets and retail portfolios, Retail Advantage is at the forefront of assisting forward-thinking professionals with the most effective ways to analyse key performance data to drive performance and support brand-partners by creating a connected community. 
Revitalise Retail Destinations with Smart Tools: 
++ Performance, KPI Analysis, Instant Reports, Link Sources, Share & Connect, Communications Hub 

Revo supports the whole retail and leisure property and placemaking community. It is the forum for its members to network, share experiences, provoke thinking and lead the evolution of the built environment. We also boast an industry-leading diploma in Retail & Leisure Place Management. Created specifically for the retail and property industry, the level 4 academic qualification has been developed in conjunction with industry experts and the Revo Educational Trust and is delivered by Solent University. It provides retail place managers with the practical skillset and knowledge to manage and operate the retail and leisure assets that sit at the heart of our communities.
Our industry is shifting and evolving and we're changing too so that we can better represent our community and membership base and drive the industry forward. Rest assured that our founding principles and commitment will remain the same. We will continue to build on all the great things we've achieved over the past 30-plus years. In short, beyond the invaluable role it performs in connecting people through networking events, Revo is a platform for our members to promote their thinking, share knowledge and reinforce their position as industry leaders.
Discover our range of membership options here: https://revocommunity.org/membership-type/
or contact hello@revocommunity.org for more information.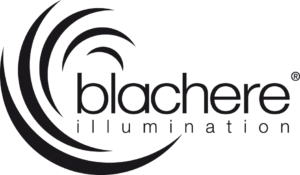 Who We are…
The market leader in all-encompassing digital, social, PR and creative marketing services for retail destinations and tourist attractions across Europe.
Our roots are in Exeter in the beautiful West County, with offices in London and Cheltenham.
Why we are different…
We offer a local service on a national scale. Our mission is to provide all our clients with a perfect blend of old school know how and new era technology.
We aim to be different and exciting pushing boundaries to make heads turn. Be assured, we know our stuff when it comes to digital marketing with decades of experience across the team. What makes us really stand out is our service, we treat our next client like we did our very first.
We thrive on being the best at what we do and delivering a service that exceeds your expectations. But we can only do this with the right talent and team in place. That's why we've brought together the best marketing specialists in the industry.
Who we work with…
We have vast experience in delivering Marketing Strategies for Destinations of all shapes and sizes across the retail and tourist industries.
Advanced consultancy mixed with our industry leading Marketing Strategies.
We treat every client as an individual tailoring to suit all budgets and expectations.
Why Destination?
When you work with us, you can be confident you're working with professionals who will understand your business and your marketing goals.
We wake up everyday excited about the next challenge…..
We cannot wait to meet you…Become our next Big thing.

Toolbox Marketing specialise in getting people to places! Whether that place is a shopping centre, retail park or out of town leisure offer.
The full service marketing agency provides insight-driven strategic and creative solutions to retail property and placemaking challenges.
The company has been thinking outside of the (tool)box for the past 21 years, founded by Michelle Buxton in 2000.
Their work ranges from the serious business of portfolio planning and brand repositioning – to the magic of creating emotionally engaging communications for communities that make people want to shop, dine and play.
The strategic, creative, digital and Account Management teams at Toolbox Marketing work in partnership with you to take your business to the next level.
The team are shopaholics, geeks by nature, and passionate about design. They are the nuts and bolts at what they do. Their creative-minded team is here to support your place 24 hours a day, 7 days a week.
How does your marketing measure up? Get in touch to find out!